---
Playwright, painter, poet and novelist Patricia Burke Brogan has died in Galway
---
She was in her 90s and died peacefully on Monday, September 5th,2022, at a nursing home in Castlegar.
She is widely recognised for bringing the harrowing reality of Ireland's Magdalene laundries centre stage.
Her 1992 award-winning play 'Eclipsed' drew on her experiences as a young nun working alongside residents in the former Magdelene laundry at Forster Street in Galway.
Ms Burke Brogan left the Sisters of Mercy shortly afterwards, having witnessed the immense suffering of the Magdalene women first-hand.
Her role in highlighting what was once a largely hidden area of Irish society, informed much of her writing over subsequent decades.
Both she and the late Ena McEntee were awarded the Freedom of Galway City earlier this year for their work in protecting and assisting the residents.
A plaque was unveiled to honour the two women close to the site where the laundry was located.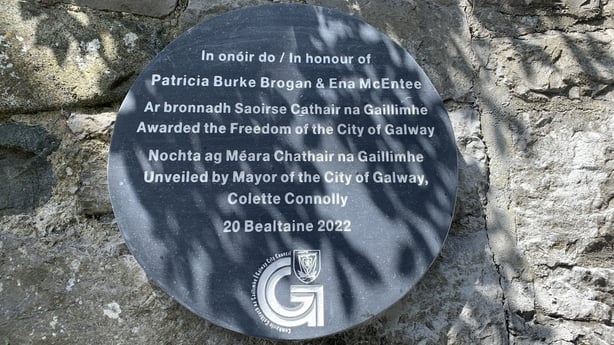 Ms Burke Brogan is predeceased by her husband Eddie.
She is survived by her brother, two sisters and extended family.